SEGA SAMMY CREATION INC. (Headquarters in Yokohama, Japan, President: Hisao Oguchi) announced today that their new gaming machine "BACCARAT MAXIMUM FORTUNE" has been installed at MGM COTAI, Macau SAR, China on June 19th, 2018.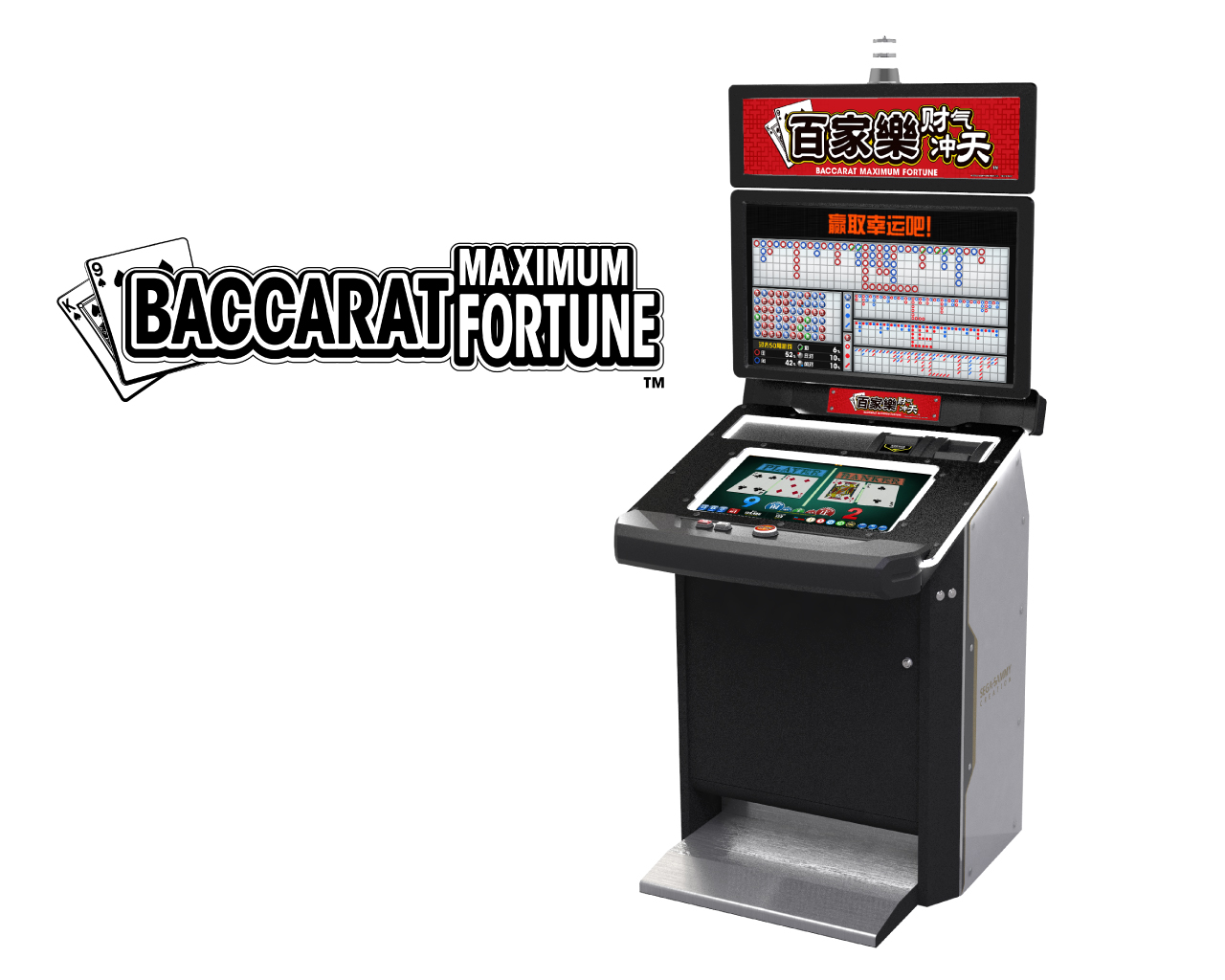 "BACCARAT MAXIMUM FORTUNE" is a standalone electronic gaming machine based on the game of baccarat, one
of the most popular casino games in Macau.
In this game, players can view game results immediately by pressing the ACTION BUTTON during bet time, even if they
have not placed any bets on the game. Players can proceed the game until their favored trend appears, and bet on the game at their desired timing, Also when a bet is placed, the card squeeze function is enabled and offers the player the
excitement of squeezing a card like a real baccarat table.
"With this game we are exited to introduce to longtime fans of baccarat, a new style of baccarat, and to also bring in new fans to the exciting world of baccarat" said Takahiko Jindo, Vice president of SEGA SAMMY CREATION INC. "We plan to
expand this product in Macau and across Asia this year."
---
【LINK】
BACCARAT MAXIMUM FORTUNE
https://www.segasammycreation.com/baccarat-maximumfortune/en/
MGM COTAI