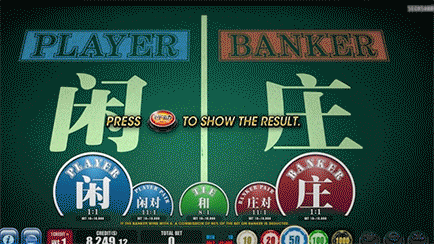 QUICK RESULTS
DISPLAY featurePatent
Pending
Players can see the game result immediately by pressing the ACTION BUTTON when they do not wish to bet to the current game.
The feature allows players to create game trend and bet only on their favorite timing.
START

SHOW RESULT IMMEDIATELY WITHOUT ANY BETS!

BET TIME

SQUEEZE

RESULT

HISTORY UPDATED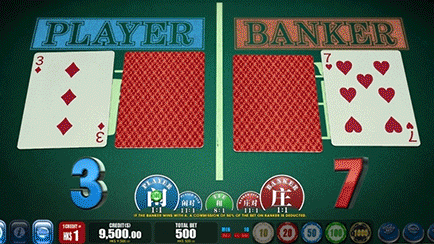 CARD SQUEEZE feature
The card will be squeezed only when the ACTION BUTTON is pushed.
This feature lets players experience the excitement of squeezing a card in a real Baccarat table.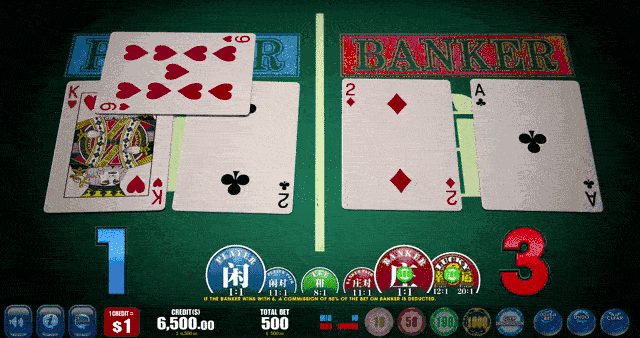 LUCKY 6
"LUCKY 6" is a new bet area that pays when the winning hand of BANKER is 6. The odds will change depending on the total cards dealt to BANKER, 2 CARDS 12:1 and 3 CARDS 20:1. Build new strategies before placing bets and enjoy the many ways of playing Baccarat!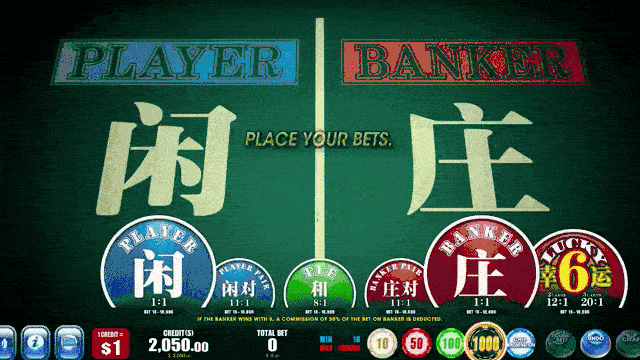 MORE SQUEEZE
OPTIONS!
A new function to the Card Squeeze feature has been added to enable players select the card to open first.
*Contents may change depending on jurisdiction.