SEGA SAMMY CREATION INC. announced an ever-expanding lineup of casino games coming to the MGS Entertainment Show 2023 (MGS 2023) in Macau at Galaxy International Convention Center on November 14 – 15, 2023.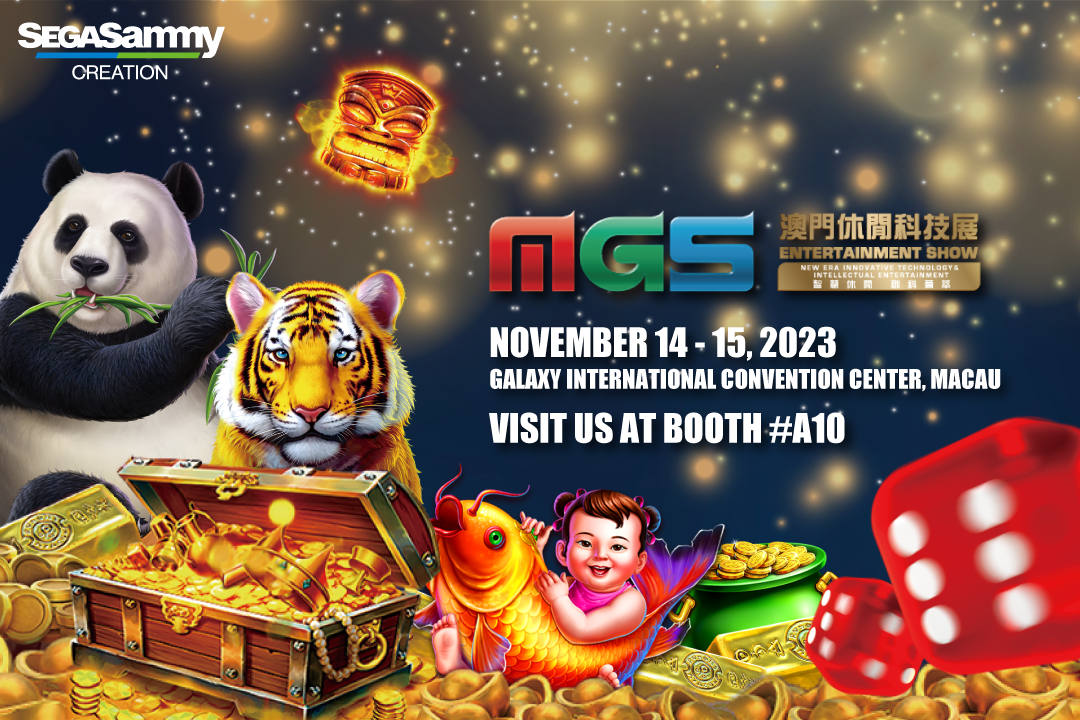 The company plans to showcase its expansive game library focused on innovative features to reach more players and markets in Asia. From their latest standalone multi-ETG "Maximum Fortune Collection™" to multiple new slot game titles in Asia, guests at MGS 2023 can experience a wide variety of never-before-seen entertainment in booth #A10.
"We are committed to provide quality products and services to our customers in Asia and look forward to introducing the products and the future line-up for Asia." says Takashi Maekawa, Senior Vice President of Global Sales and Business Development of SEGA SAMMY CREATION INC.
---
Show Details

MGS Entertainment Show 2023
November 14-15, 2023
Galaxy International Convention Center, Macau
Web:https://www.mgsentertainmentshow.com/