SEGA SAMMY CREATION INC. will unveil their latest standalone multi-ETG "Maximum Fortune Collection™" at the Global Gaming Expo Asia 2023 Special Edition: Singapore at the Marina Bay Sands on May 30 – June 1, 2023.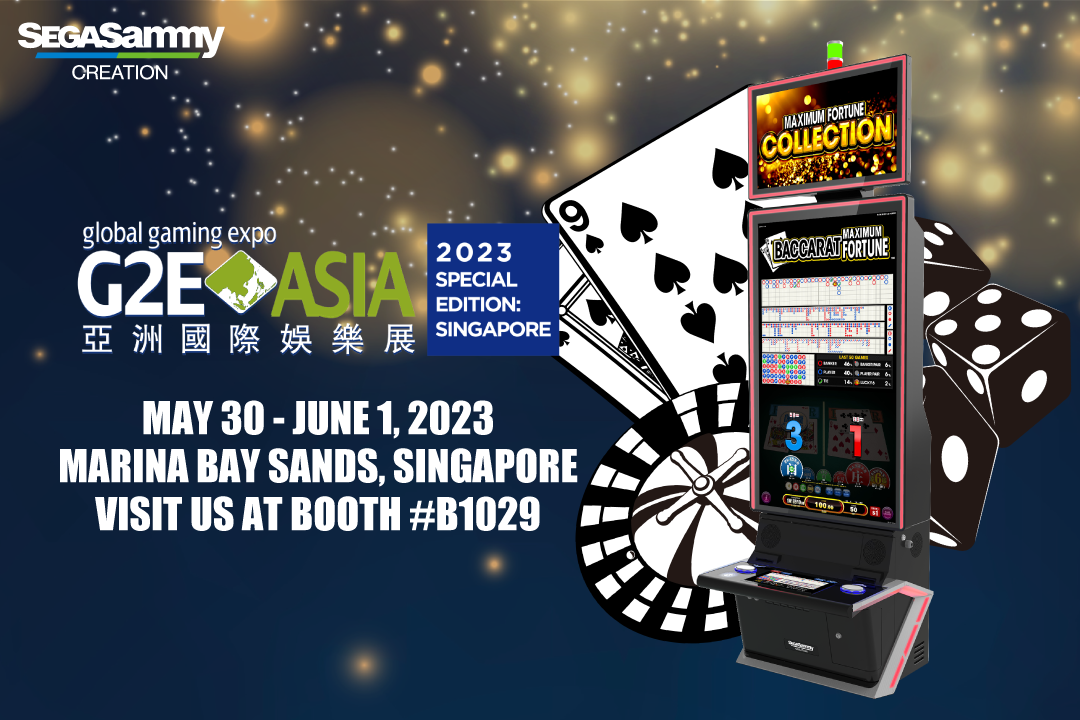 The Maximum Fortune Collection™ integrates "Baccarat Maximum Fortunes™" already showing a promising performance in Asian market, "Roulette Maximum Fortunes™" and "SicBo Maximum Fortunes™" into a single Genesis Crest cabinet with UltraHD 4K portrait monitor, allowing player to choose their favorite game or switch back and forth between the three games. The unique "Quick Result Display" function, which has resonated strongly with Asian players since its initial release, has carried over to this product. The function allows the player to quickly see the result of games without placing bets. This enables to players to proceed with the game history until desirable result trends appear.
"We look forward to meeting our current customers as well as building new relationships in Asia, we are committed to providing quality products to secure growth in Asia in 2023." says Takashi Maekawa, Senior Vice President of Global Sales and Business Development of SEGA SAMMY CREATION INC.
SEGA SAMMY CREATION will also be showcasing their expansive slot game library, along with the standalone multi-ETG at this year's G2E Asia.
■Show Details

Global Gaming Expo 2023 Special Edition: Singapore
May 30 - June 1, 2023
Marina Bay Sands, Singapore
Web:https://www.g2easia.com/