SEGA SAMMY CREATION INC. will unveil their next generation cabinet Genesis Crest™ 43J and their latest games for Asian market at the Global Gaming Expo Asia 2022 Special Edition: Singapore at the Marina Bay Sands on August 24 – 26, 2022.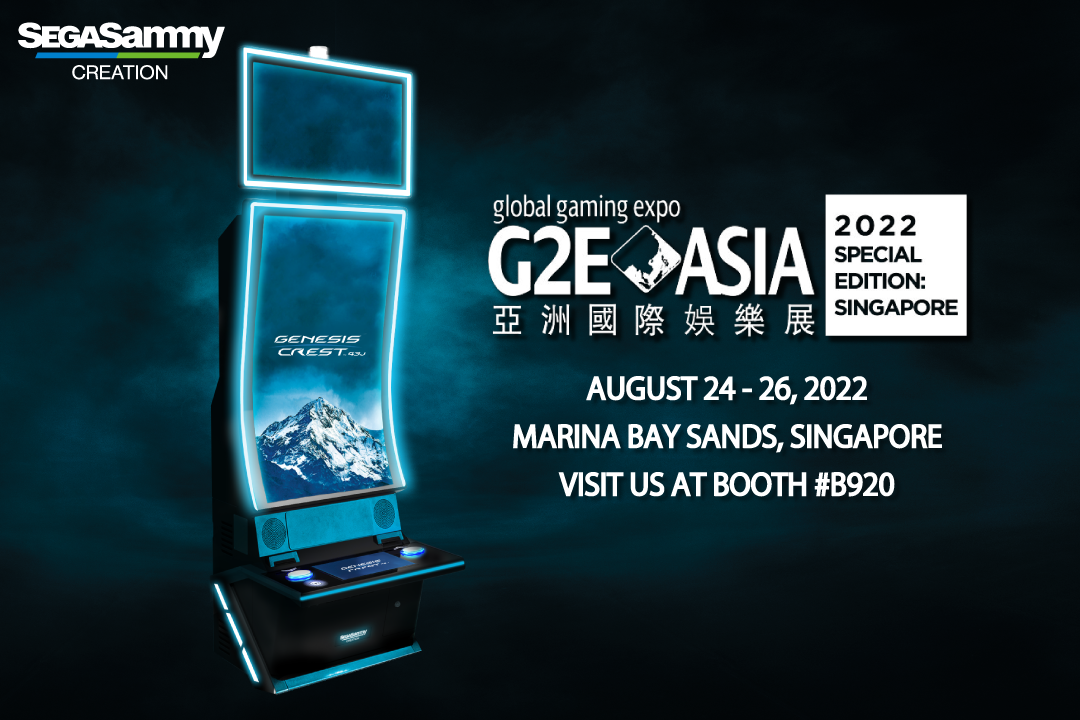 The Genesis Crest™ 43J will provide expansive game library and more immersive gaming experience to all kind of players with a stylish 43-inch J-curve 4K monitor and alluring LED lighting effects.
"We are excited to introduce the new Genesis Crest™ 43J cabinet at our first post-pandemic tradeshow in Asia and are looking forward to meeting with our existing and new partner." says Masahiro Kurosaki, Managing Director of SEGA SAMMY CREATION INC. " With Sega Sammy Group's long history of developing quality and reliable gaming products, our customers can rest assured knowing every Genesis Crest™ 43J cabinet is built to the highest standards."
SEGA SAMMY CREATION plans to showcase the Climbing Wealth™ series - "Panda's Treasure™" on the Genesis Crest™ 43J cabinet. This game series has already seen strong performance in the US market with its adorable visual to draw the player's attention on the floor and unique ex-"PANDA"-ble reels to unlock the treasury prizes above the reels.
■Show Details
Global Gaming Expo 2022 Special Edition: Singapore
August 24 - 26, 2022
Marina Bay Sands, Singapore
Web:https://www.g2easia.com/