SEGA SAMMY CREATION INC. revealed their first two Sega IP video slot games at the Global Gaming Expo 2019 (G2E Asia 2019). The Japan based company chose the largest gaming industry event in Asia as the ideal opportunity to spotlight their newest series of products. "Virtua Fighter BATTLE GENESIS" and "HOUSE OF THE DEAD SCARLET DAWN BATTLE GENESIS" will kick off the first round of video slot games based on world renowned SEGA game IPs.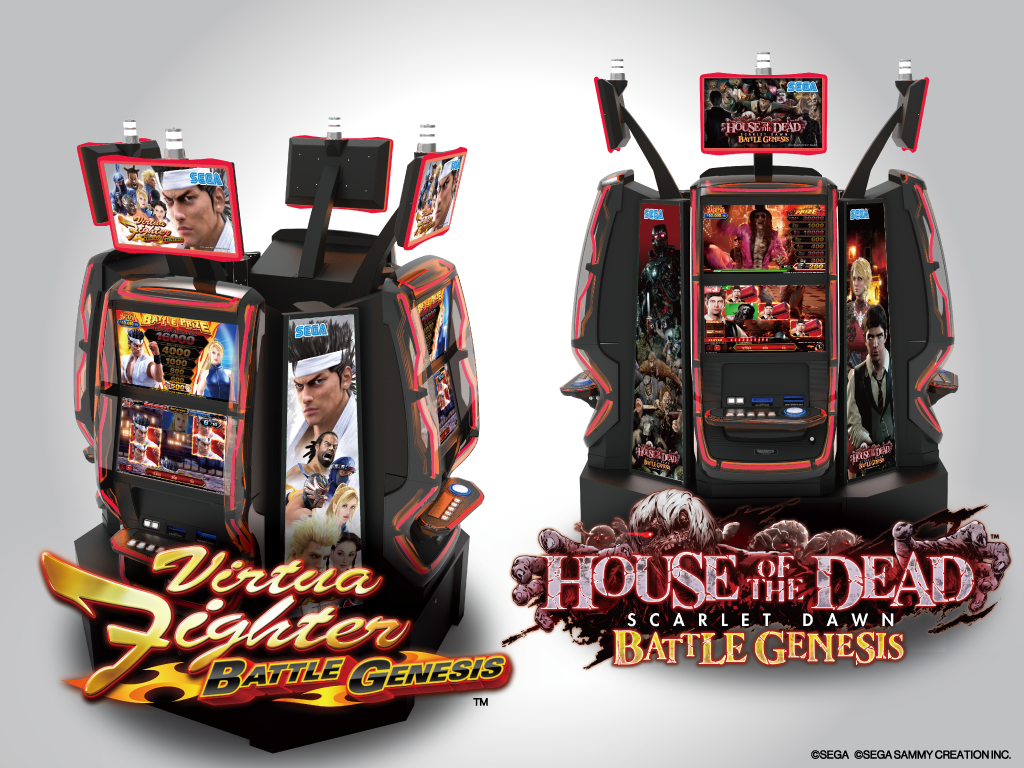 The 3D fighting game "Virtua Fighter" is an original Sega IP title and one of their famous games. It was first released in 1993. The game franchise continues to evolve and still strongly resonates with gaming fans around the world 25 years after its initial release. Virtua Fighter has seen success in various platforms such as arcade games, console games, mobile games and pachinko/ pachislot . There have also been multiple animations and comics based on the game franchise and its characters.
The video slot game contains a wide of variety of features catering to fans old and new, such as pitting protagonist "Akira Yuki" in battles against familiar foes, and using special moves as reel action animations.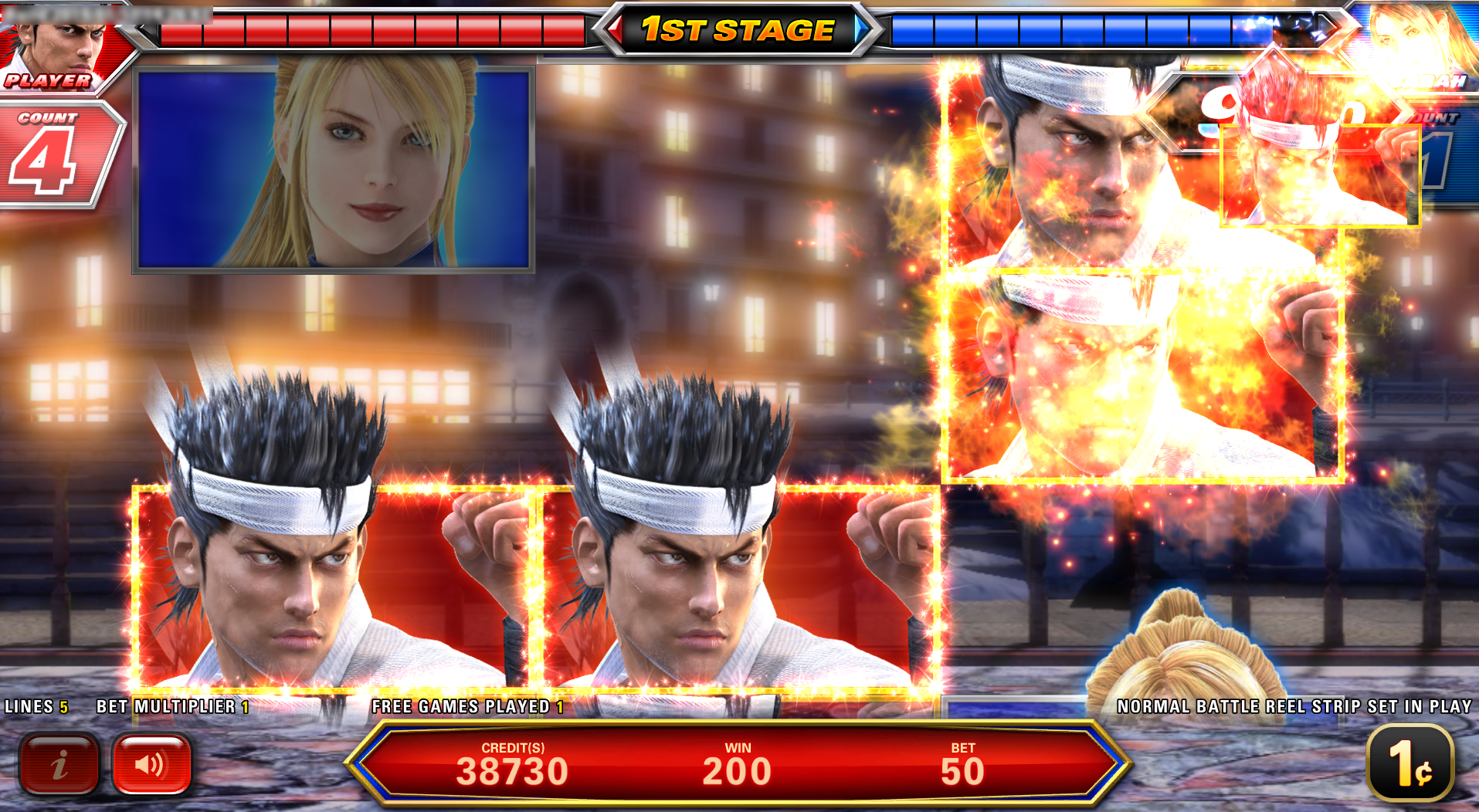 ©SEGA ©SEGA SAMMY CREATION INC.
HOUSE OF THE DEAD (HOD) was first released in 1997 and for over 20 years has been the pioneer title in the shooting game genre. The game franchise has seen massive success in not only arcade games but also console games, mobile games and movies. Its latest arcade game "HOUSE OF THE DEAD SCARLET DAWN" has been released in 2018.
The video slot game utilizes music and camera cuts reminiscent of horror movies in the touch of the original HOD series. Players will experience the exhilaration of zombie battles and the excitement of shooting games in this evolutionary slot game.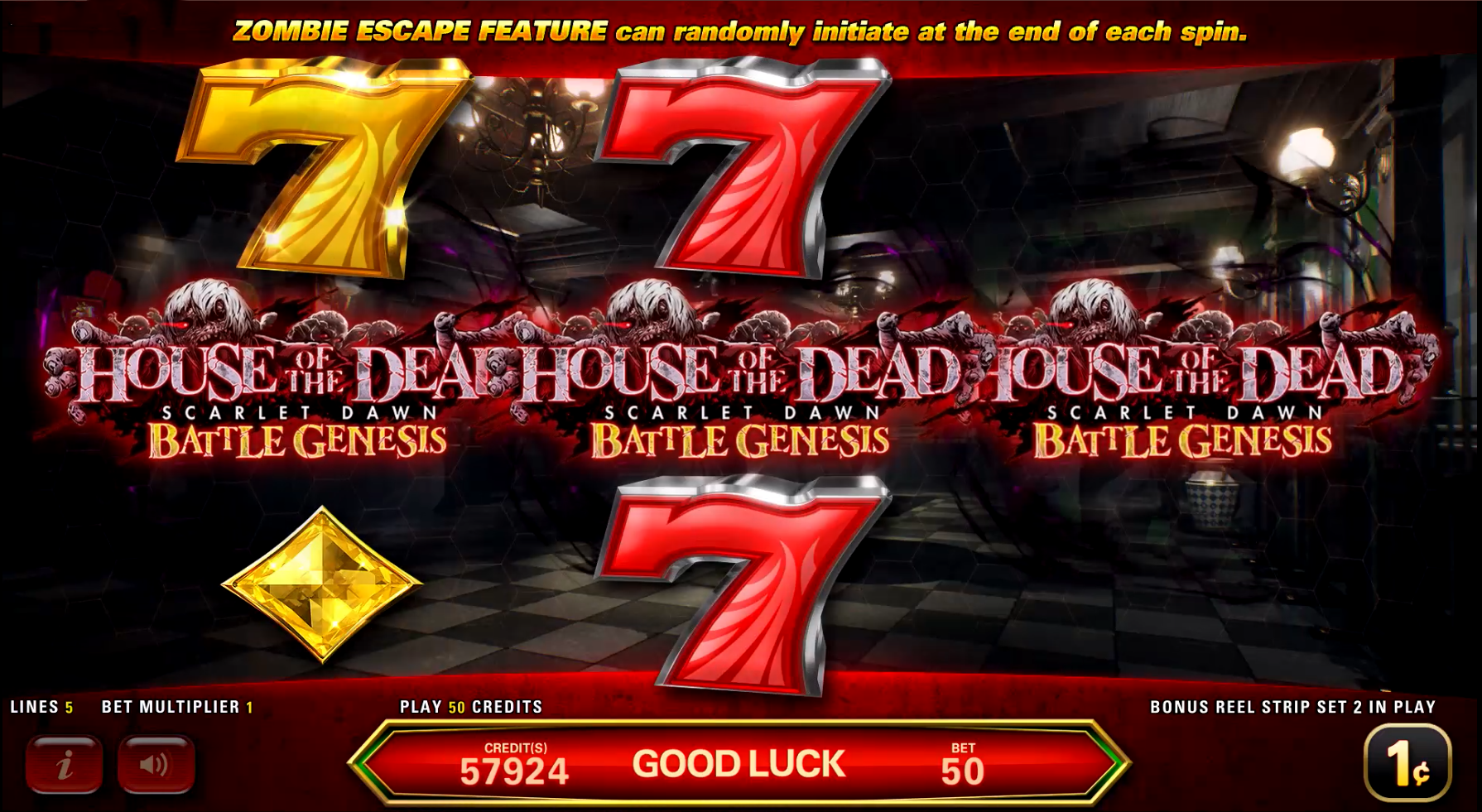 ©SEGA ©SEGA SAMMY CREATION INC.
The innovative "Battle Challenge Feature" is an industry first bonus feature, which utilizes the video slot reels in battle action sequences.
Both new Sega IP titles utilize their own version of the "Battle Challenge Feature (patent pending)", in which the total number of specific symbols determines the battle result. When players win the battle in the Battle Challenge, they will be awarded bonus credit prizes. The combination of internationally acclaimed game IPs and the creation of an evolutionary bonus feature will create opportunities to satisfy both current and new slot player markets.
"We are honored and excited to be showcasing our Sega IP titles at the biggest gaming expo in Asia," said Masahiro Kurosaki, head of the Asian sales division. "We have received a tremendous amount of positive feedback, and our team cannot wait to get the machines up and running on the casino floors."
Both titles will be available in Macau and other Asian markets this summer, and there are already installations confirmed in major properties.