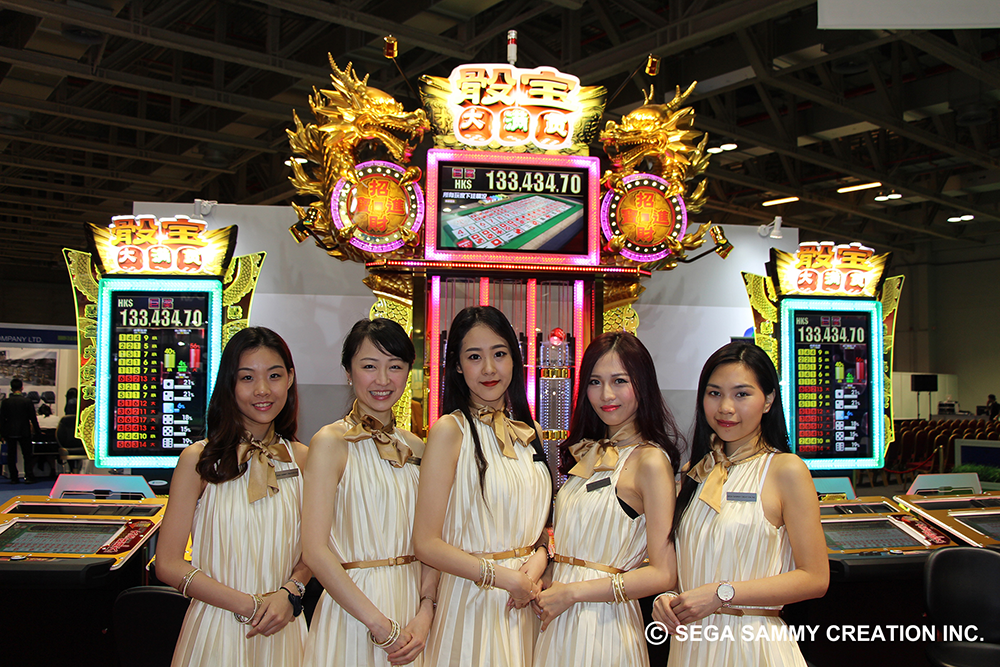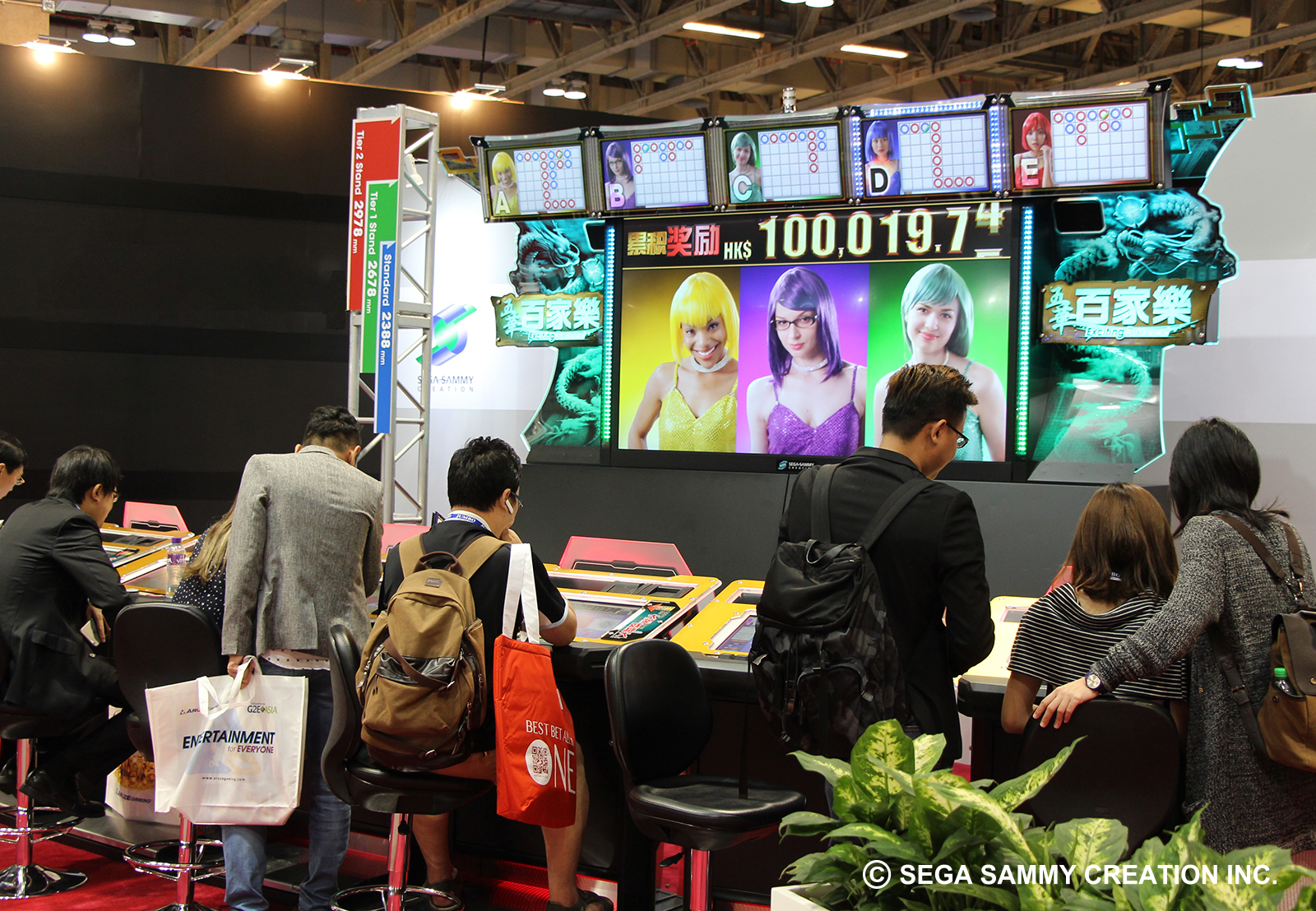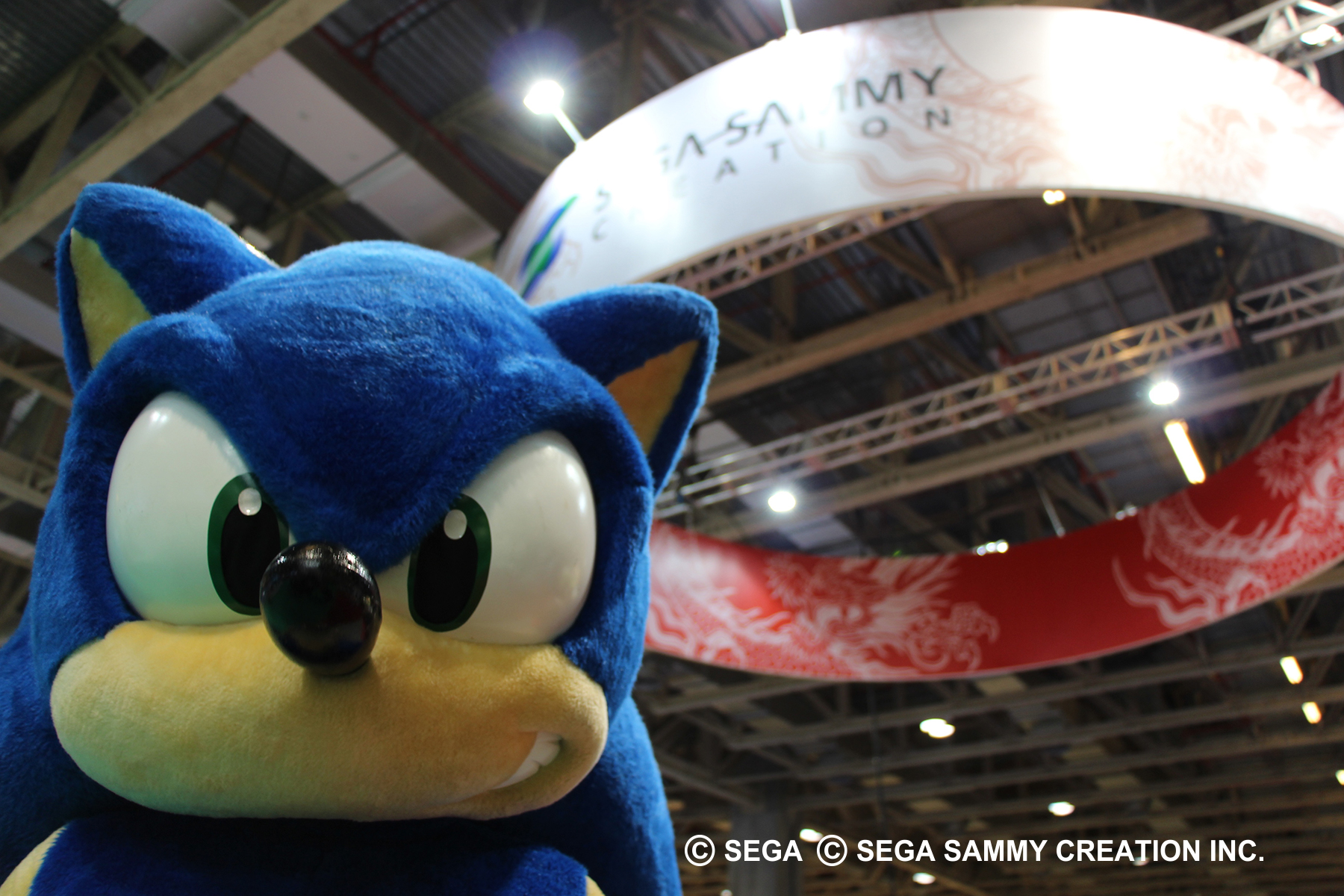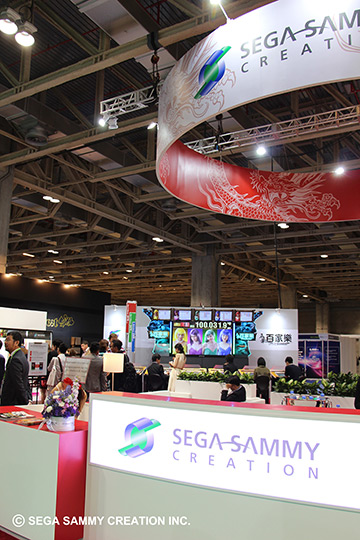 SAGA SAMMY CREATION exhibited at the Global Gaming Expo Asia 2016, May 17th through 19th at the Cotai Expo in the Venetian Macao, Macau SAR.

At our booth, we showcased two of our large scale ETGs, "SICBO BONUS JACKPOT" and "EXCITING BACCARAT", as well as our player terminals.
And this year we made a large lounge area in the center of our booth to make visitors comfortable, and enjoy our gaming machines sufficiently. It also provided us with opportunities to share our brand, corporate vision and products with our customers.

Visitors had a good time with much-loved UFO catcher and DARTS LIVE2.
Same as last year, visitors attempting to win SONIC doll made a long line to play the UFO catcher. When SONIC came to the booth, visitors were so excited by taking a picture with him.
Some visitors were interested in DARTS LIVE2 which we have exhibited for the first time, and played along it.

Thanks to visitors and SONIC, this exhibition have ended up with good atmosphere through three days.
We really appreciate everyone coming to our booth.

We have placed our cutting edge machine – "SICBO BONUS JACKPOT" on the casino floor in Macao.
Everyone please come and try it!

All our company members are keeping it up to develop exciting gaming machines and place more machines on casino floors.
We look forward to receiving your kindly support.

Thank you!



---