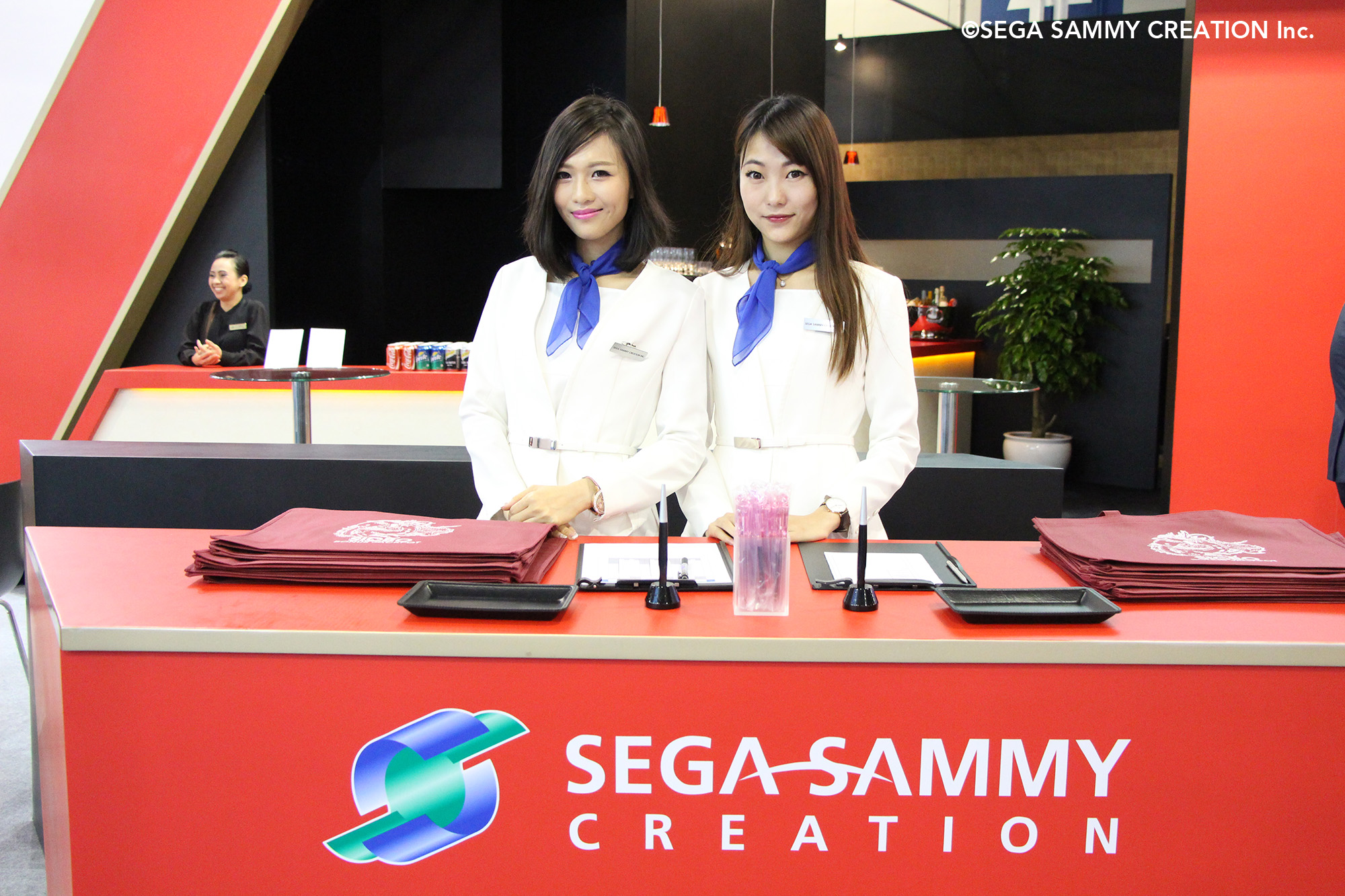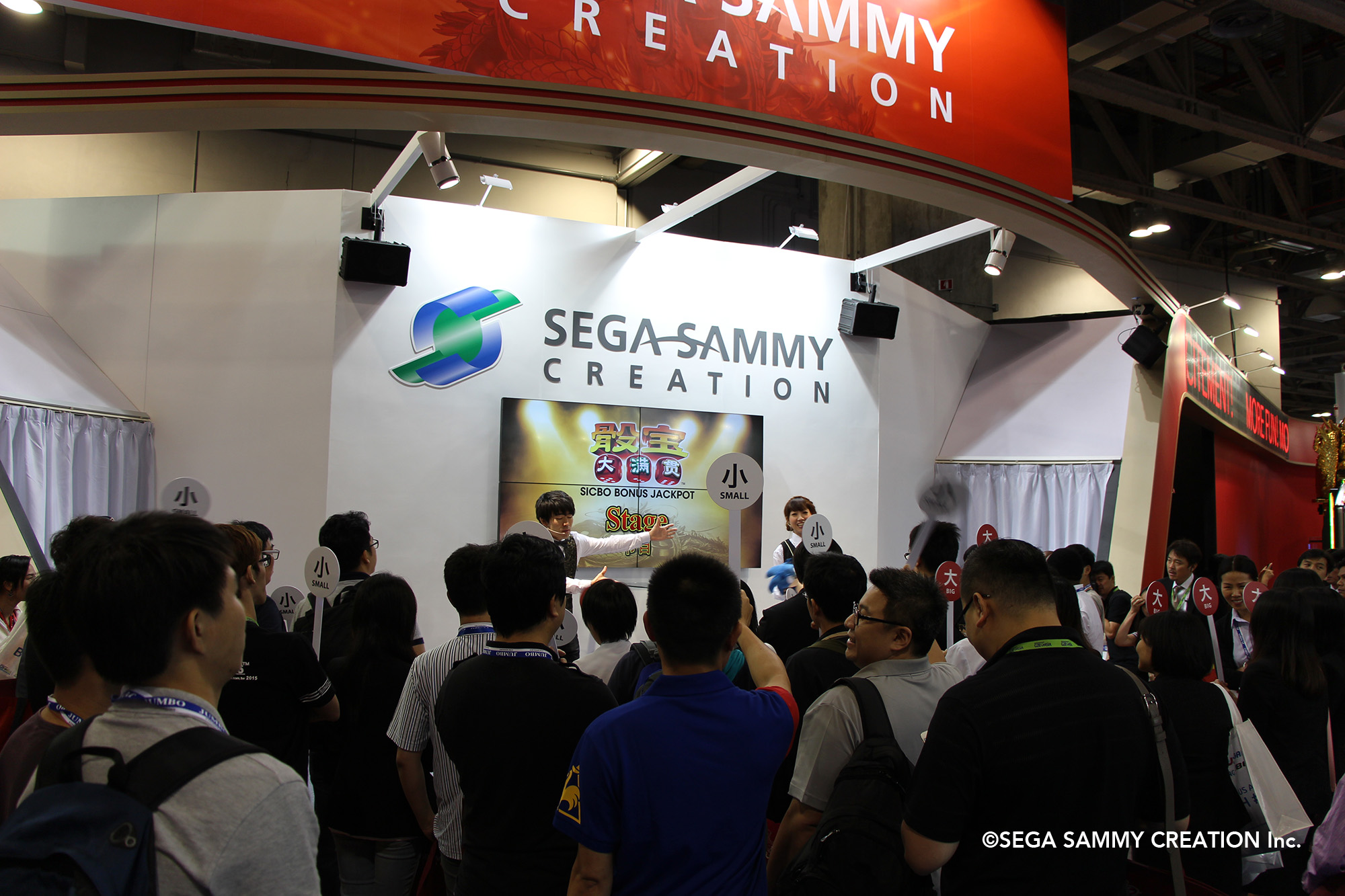 SEGA SAMMY CREATION exhibited at the Global Gaming Expo Asia 2015, May 19th through May 21st at the Cotai Expo in the Venetian Macao, Macau SAR.

At our booth this year we showcased two of our large scale ETGs, "SICBO BONUS JACKPOT" and "Exciting Baccarat", as well as our new and imporved Player Terminal. Following our debut at last year's G2EA, this year we wanted to focus on showing what SEGA SAMMY CREATION has in store for the market.
Our first game, "SICBO BONUS JACKPOT", received BMM approvals against technical standards for the region earlier in the year and approval by DICJ to supply in Macau shortly thereafter. Installation started during the show and the game is now available for play in Macau.

"Exciting Baccarat" is our upcoming game and sales are expected to begin within the year. Following feedback we received at last year's G2EA, the game was retooled to better fit the needs of the market.
In addition to our products, events were held on our special stage to spread our spirit of "More Fun! More Excitement!". Led by Hong Kong-based comedian duo "Muko Angie", large crowds gathered to play games reminscent of Sic Bo and Baccarat using large dice and cards.

We would like to thank everyone that stopped by our booth and experienced our games.
We will continue to provide casino games that give players a fun and exciting experience with the spirit of "More Fun! More Excitement!". Please look forward to our games!