QUICK RESULTS DISPLAYPatent
Pending
Game result is displayed immediately by pressing the ACTION BUTTON when no bets are placed in the game.
Players can create their own game trend and bet only on their favorite timing.
START

SHOW RESULT IMMEDIATELY WITHOUT ANY BETS!

BET TIME

ODDS UP

REVEAL DICE

RESULT

HISTORY UPDATED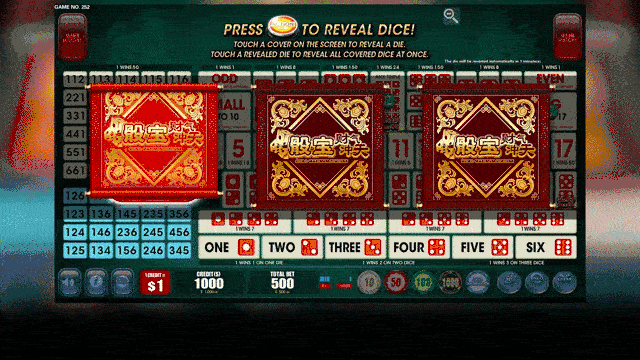 REVEAL DICE
Pressing the ACTION BUTTON after bet time will remove the covers from each die in order from left to right.
Players can enjoy the thrill of revealing each die and build excitement until the last die is completely revealed.
*Contents may change depending on jurisdiction.