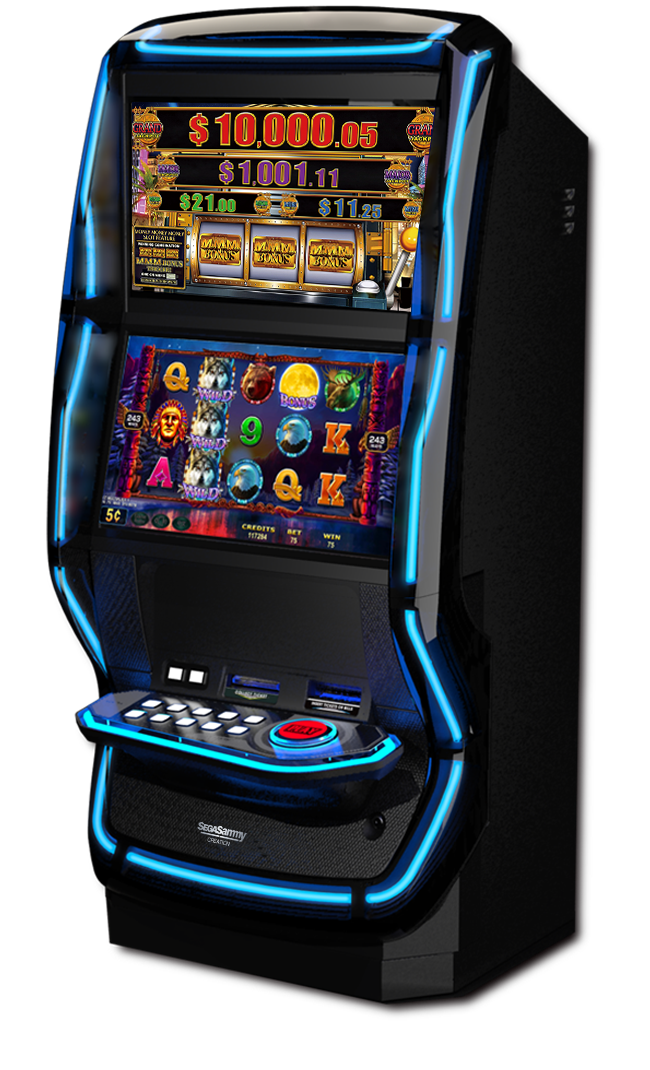 Dual Monitor

23.8in Full HD monitors.
Main monitor with integrated touchscreen.

Cabinet

Sophisticated cabinet with LED lighting imaged classical neon light

(patent pending) .


Colors of the LED will change depending on game scenes and features.

Quality

Side belly door designed to slide open for easy maintenance with sufficient space.