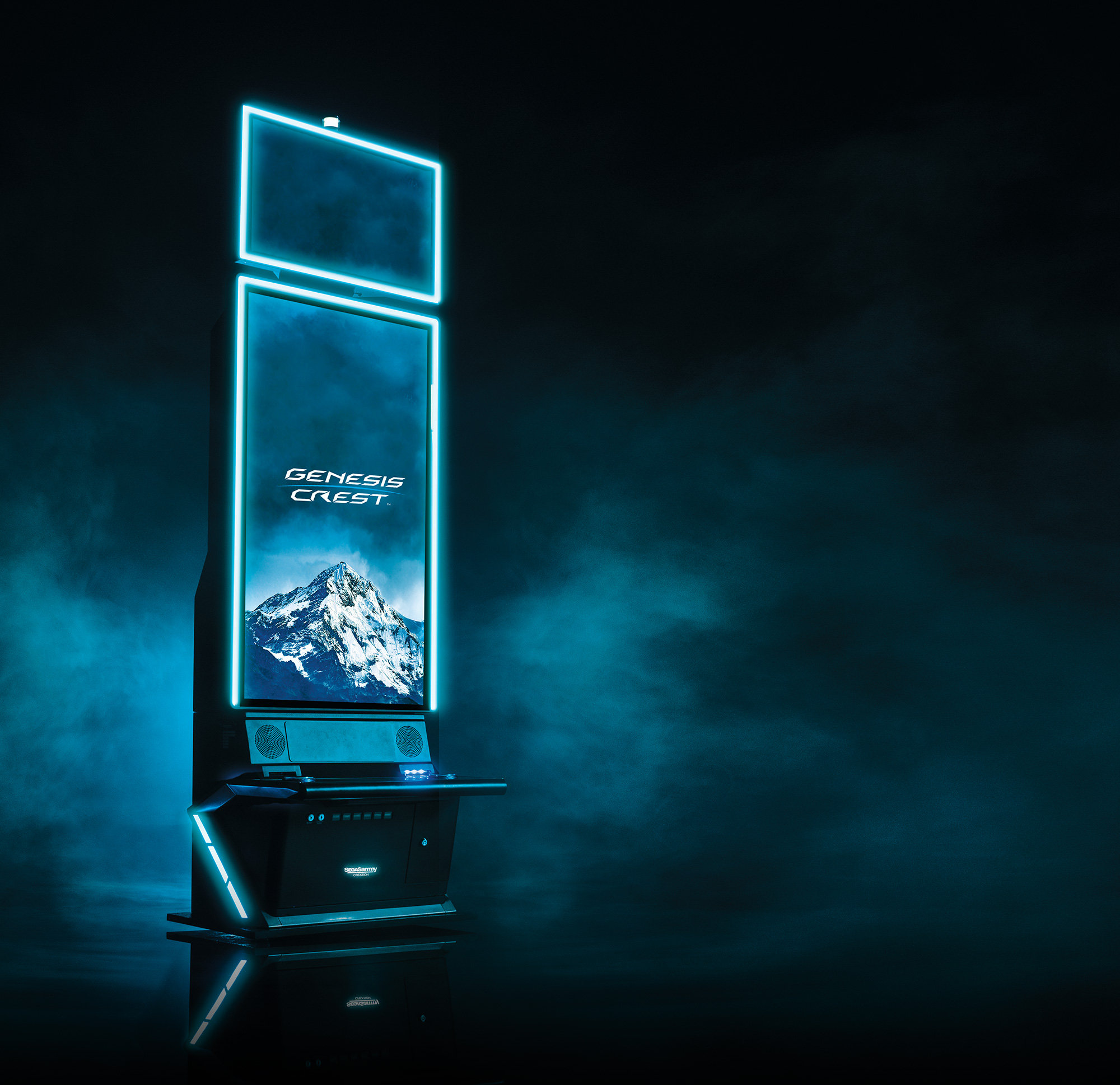 QUALITY & RELIABILITY
With Sega Sammy Group's long history of developing quality and reliable gaming products, you can rest assured knowing every Genesis Crest cabinet is built to the highest standards

EASY MAINTENANCE
Our cabinet's main hardware is consolidated into one area allowing for easy maintenance. The built in LED light provides ideal visibility for your Service Technicians.

EXPANSIVE GAME LIBRARY
Our rich variety of gaming content will continuously be available. With years of video content experience and multiple active studios, we will bring innovative themed content for years to come.
SPECS & FEATURES
27 INCH TOPPER
Our large 27 inch FHD monitor is visible from even the longest distance and sure to draw the eye of prospective players.
49 INCH - 4K
TOUCH SCREEN MONITOR
Our large 49 inch monitor will enhance any gaming experience and is ergonomically positioned for optimal game play and visibility.
WIRELESS PHONE CHARGER
Included is a high spec phone charger with LED indicator for lightning fast charging.
13.3 INCH LCD
TOUCH SCREEN MONITOR
Easy-to-use touch screen monitor for easy operation and player-friendly gaming.
SEPARATE STACKER DOOR
Our separate stacker door allows for a smooth and quick stacker exchange.